SYSTEM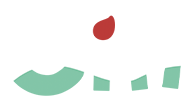 ACTION
It will not be easy to escape from this sinking ship.
Traverse through this dark ship filled with dangers while sometimes swimming,
making use of chains to make a jump, or even breaking obstacles that are blocking your way.
PASSENGERS/ITEMS
Left behind on this ship are various mysterious items and passengers that somehow feel nostalgic.
Will you be able to rescue and retrieve all of them on this sinking ship?